Stay Safe this Thanksgiving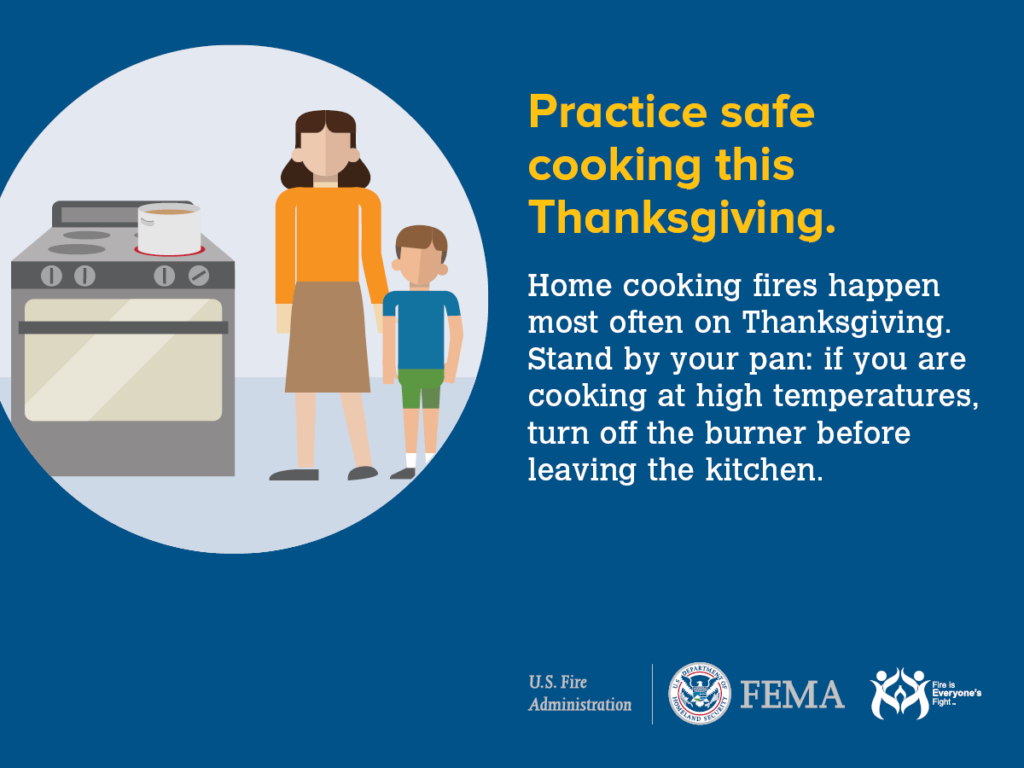 Thanksgiving day is highlighted by a wonderful meal, a table of friends and family, and anticipation of the coming holiday season. Unfortunately, Thanksgiving day is also the peak day of the year for cooking fires in the home. Take time this Thanksgiving to ensure the safety of your family and property by remembering a few simple tips:

If you will be frying a turkey this holiday, be EXTRA cautious. Turkey fryers can be extremely dangerous if used improperly. This video from Underwriters Labs demonstrates a few common dangers associated with deep fat fryers.