Open Application Period for Part Time Firefighters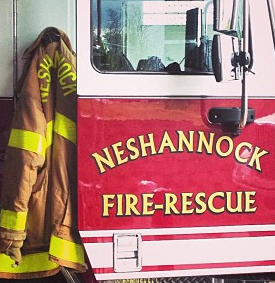 The Neshannock Township Volunteer Fire Company (NVFC) is excited to announce the open application period for the position of Part Time Firefighter/Emergency Medical Responder for weekday daylight shifts. Please visit neshannockfire.com/jobs to review a summary job description and downloadable application.
Applications must be submitted by mail and will be accepted until January 29, 2021. Interview and testing dates will be announced to qualified candidates in early February 2021. The NVFC intends to fill as many as four part time positions in this round of hiring.
This announcement comes after a commitment from the Neshannock Township municipal Board of Supervisors to fund additional staffing in November 2019. Diligent work was undertaken by the NVFC Board of Directors to study the needs of our community and develop a hiring plan that commenced in March of 2020.
The NVFC wishes to thank the Neshannock Township Supervisors and citizen advisors that helped to support his effort. The addition of these daylight staff members will augment our response capabilities and provide our community with a greater level of protection, care, and education.